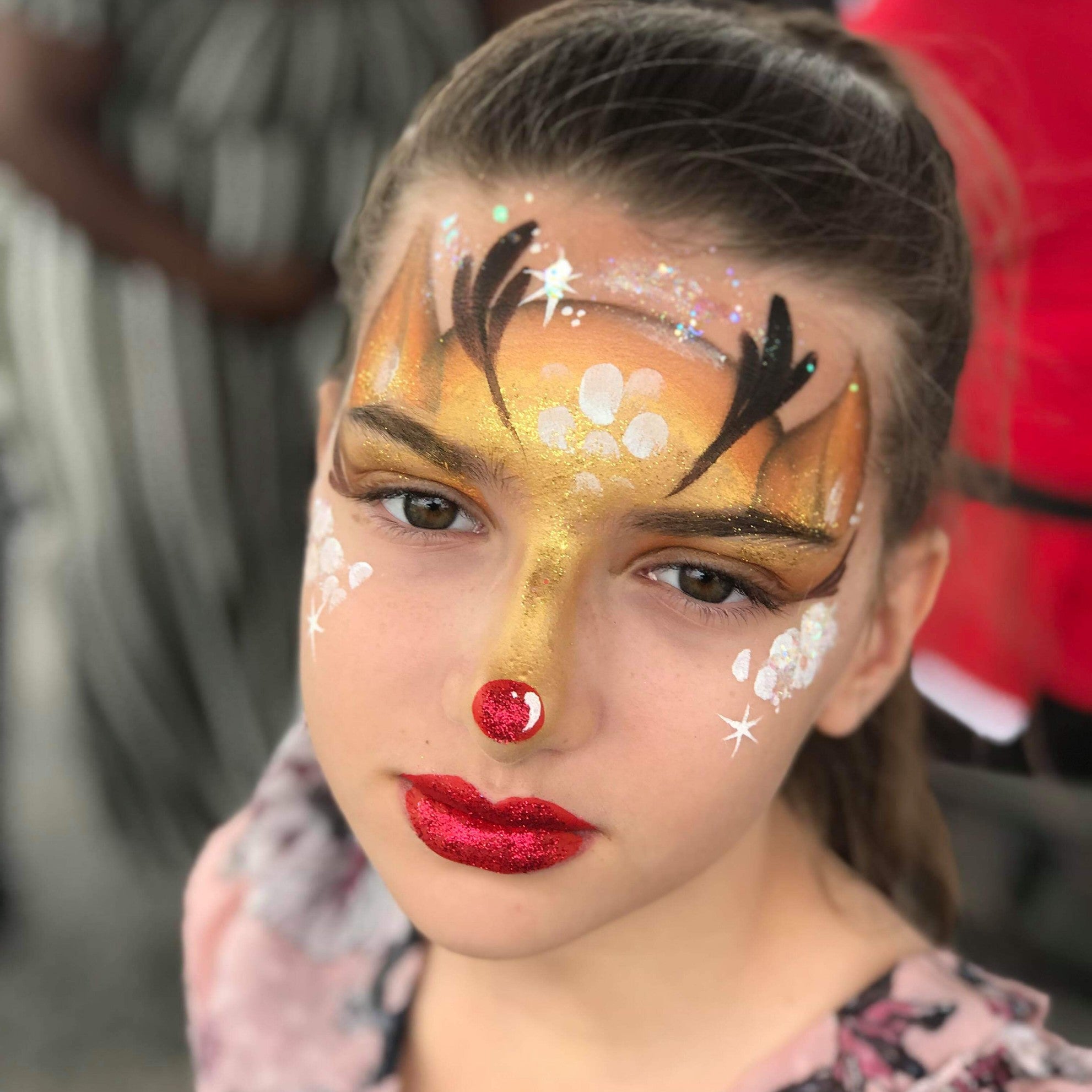 On the job one stroke Rudolf the Red Nosed Reindeer by Amanda Nelson


1) Using a 3/4 inch flat brush like Blazin Brush's and a brown one stroke cake like Global Sahara. Start with a half moon arching from the middle of one eyebrow to the middle of the other eyebrow. Then add ears like petal shapes, you can make C shapes around the outside of each eye but this is optional. Using the light side of the flat brush, fill in under the moon shape and bring the color all the way down the bridge of the nose.



 2) Next add Rudolf's red nose using Global red. Add Vivid Glitter Red Hot metallic fine glitter on the moist paint.
3) I added antlers and eyelashes with my #4 Blazin Brush and Paradise Brilliant Green metallic. I like the pop of green it gives a Christmas-y feel but you can use black, white, brown, gold or the same red from the nose would be good too. 
4) With Diamond FX white add little deer spots high on the cheeks and between eyebrows. A few white highlights in the ears and across the 'forehead' of Rudy.
5) Extra glitter! I use Vivid Glitter Copper Kiss for reindeer - it's perfect! Then I apply Vivid's Glitz Glitter Glue where I want my dry chunky glitter to enhance the design. The Glitz is water soluble and has no odor AND it won't smudge dry paint! I let the child pick from my chunky stack and she picked the gold. Ta-Da! Quick and adorable! 
Here is a variations on the same design!
---